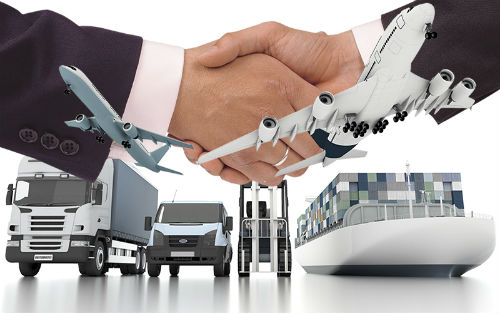 Welscope Logistics Co., Ltd. is an international freight forwarding company based in Hong Kong. "WSL" is committed to customer satisfaction and we strongly believe that excellent customer service and competitive pricing are the keys to success in securing and retaining our entire customer's business. Assembled by a team with exceptional experience in freight forwarding, customs clearance and business advisory services, all our team members are enthusiastically support "WSL" corporate philosophy and apply it with integrity and initiative.
"WSL" was established in 2002 and since then, the company growth steadily year by year. This growth has been achieved by combining exceptional service and experienced staff with interactive management. To fulfill our aim, we equip our company with a team of well-trained and experienced staff to serve our clients in any aspects. With the state-of-the-art computerization systems, we can monitor the cargo closely and process documents efficiently and accurately.
Top management of our team possess more than 25 year's experience in the shipping field, their know-how and technique becomes an advantage in furnishing adequate assistance to clients.
In today's competitive marketplace, freight forwarding is no time to take risks. You need a reliable forwarder, whose efficiency is supported by experience, contacts and dedication. "WSL" is the name that guarantees you all these qualities and more important we're more committed than ever to providing our customers with dependable, high quality services for the best price.
Moreover, good relationship between our company and the liners also benefits us to offer our patrons the most reasonable rates and the most flexible sailing schedule.
Our company's growth links with our patrons' support, we hope we can be of contributions to more and more clients at present and in future.